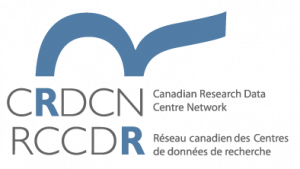 The Canadian Research Data Centre Network (CRDCN) is a network of data centres that promote and facilitate research by granting researchers access to Statistics Canada microdata. This program is a joint initiative by Statistics Canada, SSHRC, CIHR, and university partners. 
RDCs are secure facilities operated by Statistics Canada employees and are governed by provisions under the Statistics Act. In order for researchers to be granted access to RDC data, they must pass security clearance requirements, become a 'deemed employee' of Statistics Canada, and adhere to confidentiality guidelines.
There are a number of RDCs located across the country, providing researchers with access to Statistics Canada microdata. RDCs are optimal locations for professors, graduate students, and external researchers to access confidential Statistics Canada data for theses, reports, and publications. 
For more information on the CRDCN, view these short presentations about CRDCN in English or French. 
Nipissing RDC
The Nipissing RDC is a branch of the Toronto RDC.
Statistical Assistant
Alain Carlson, nipissingrdc@nipissingu.ca
705-474-3450 ext. 4105
Analyst
Jing Liang, yorkrdc@yorku.ca
Academic Director
David Zarifa, davidz@nipissingu.ca